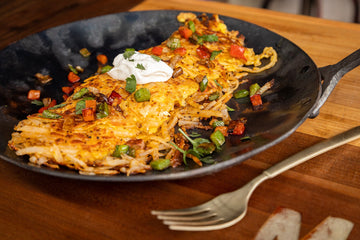 Hash Brown Omelette
This Hash Brown Omelette cooked on the griddle with eggs, cheese onions & peppers is a very filling and hearty recipe and also a great hangover cure! 
Costra Breakfast Tacos
Why use a traditional flour or corn tortilla when you can griddle cheese to make an even more delicious version. This breakfast cooked outside on the Loco Griddle is fun and tasty!